Advantages of Acuradon
Radon Pain Therapy
Long-lasting pain relief through Radon
The ACURADON radon therapy made possible thanks to the natural healing by means of Radon, a long-term and effective pain relief and anti-inflammation in chronic pain due to rheumatic diseases, Rheumatoid Arthritis, fibromyalgia, ankylosing spondylitis, osteoarthritis, Psoriasis, scleroderma, neuralgia, Polyneuropathy, and chronic pain due to accidents and operations. This unique form of pain therapy in the nationwide only radon tunnel and is characterised by its particularly simple and efficient application:
Pleasant, spacious ambience of a historic mine
Normal Room Temperature
Particularly allergen-arm (ideal in case of difficulty in breathing)
No One - or discharging
The therapy room is located only 30 meters walk from the entrance
Barrier-free certified
No complicated apparatus
no showers
no Case
Effective, long-term pain relief
Barrier-free access to the therapy room
Also suitable in the case of cardiovascular disorders, allergies, fear of tight spaces, skin problems, sensitivity to heat and humidity
Already convinced? Want to directly book an appointment, then click
NOW CHOOSE DATE
Services related to the Radon-pain therapy
The different ways to get a Radon pain therapy, explained to you in our area Offers. Under the section Your way in the tunnels you will learn how to quickly and easily your personal and individual way to ACURADON Radon pain therapy and simple and effective: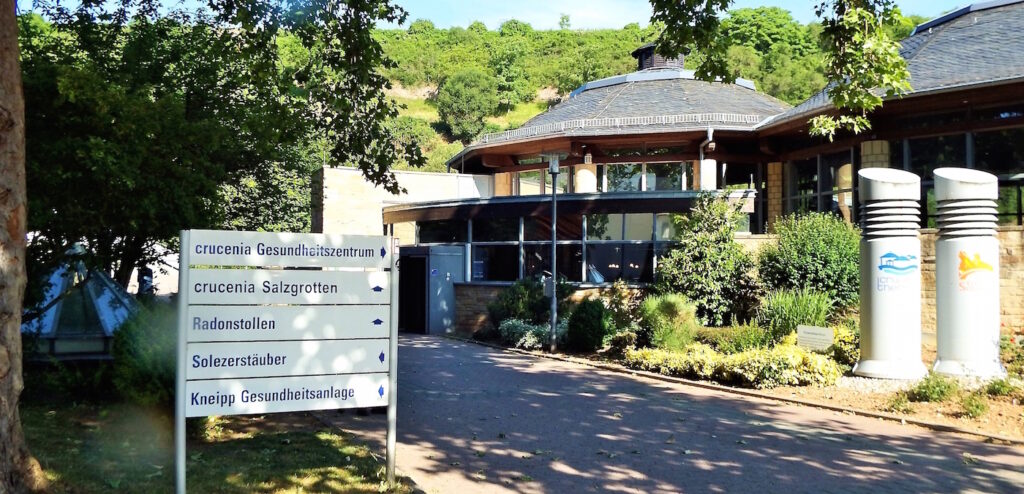 I have been for some years good experience with the positive effect of radon therapy on my ailments (arthritis, Psoriasis) and in the last few years, the Radon Healing Tunnel in Bad Gastein in Austria and the Radon baths in Bad Brambach in the Vogtland met. Due to the uncomplicated use, I Kreuznach was the first time in the bathroom. And it is actually just as easy to take the therapy to the agreed date, as in the prospectus announced. No Waiting, no preparation time - it starts immediately and you spend the therapy hour in a relaxed atmosphere in the radon tunnel. The staff, especially the very friendly, helpful and understanding woman m. it should be mentioned, are very keen to accompany your stay is as comfortable as possible. In addition, the tunnel is only a few minutes walk from the hotel in the middle of the resort, right on the Hiking and Cycling trail (very well developed and signposted). I'll definitely be back. Thank You!
I came four years ago with crutches in the radon tunnel, have made the therapy now once a year, and I feel now the circumstances, really good. The tablets consumption and the strong painkillers I was able to reduce the therapy dramatically. This has done me more as well.
The therapy is very pleasant, I'm going with my normal clothes in the studs, put the legs up, I read a book and can very well relax. For me, this is the optimal therapy.
Pain therapy in Germany's only radon healing tunnel
Finally Pain-Free,
this is possible!