How do I get a treatment in the radon tunnel?
Paramount: first, Please inform Either here on this website, or by eMail or phone for further info material request. Please keep in mind, it is not a Wellness product, but a medical-therapeutic application for your health. Therefore, some formal (and legally required) points are to be observed, which we explain below step by step. Access to the tunnel is always possible in the first place, AFTER you have received in the course of a medical examination, a regulation (a recipe) for the therapy. Alone, the doctor decides whether and, if necessary,. how many dates will be prescribed. If you follow this, it is, ultimately, only two simple steps to your first therapy:
1. No questions book now
2. Do you need more information? Please read further information.
Wunschtermin aussuchen –> Arzttermin wahrnehmen –> Erste Therapie genießen
The ACURADON healing tunnel therapy is a privately funded and offered form of therapy. It receives no government grants or subsidies, but is financed cost only about the therapy. This The cost of radon treatment sind zum Beispiel mit 688,70 Euro für 10 Therapieeinheiten gemessen am Aufwand und dem Zugewinn an Lebensqualität dennoch erstaunlich günstig. Auch wenn einige Krankenkassen und Kostenträger Kostenzuschüsse gewähren, müssen Sie vor Buchung verbindlich klären, wie Sie die Theapiekosten begleichen wollen.
If a refund is essential for you and you can dispense with the advantages of Express reservation, speak the costs necessarily prior to booking with your personal cost carrier. Clear binding, whether and how funding can be made. If you have received as a Legally Insured (insured patient) such a commitment (so-called "acquisition statement") by your health insurance (e.g. AOK, DAK or similar), please book exclusively about the Crucenia health centre (see below, section 4), because only this can settle with the statutory health insurance companies directly.
In all other cases, you can as a self-payer right here at ACURADON the desired therapies book. You will then receive after completion of therapy, the personal account and need to pay these yourself. Private health insurance companies to provide acquisition in some cases, grants or full cost. Please discuss this in advance with your cost carrier.
1. Request appointments, reservations
If you are under one of the section Diseases / indications mentioned diseases leiden, the radon therapy is right for you. You can then decide whether you want to quickly have a therapy appointment, or whether you can wait up to three months.
a) Classical appointment
If you can wait up to three months on the first therapy appointment, you can choose the classic way:
1. Doctor appointment (see Doctors directory), in order to get a Council regulation (recipe)
2. Therapies according to the regulation in ACURADON book
b) Express appointment
If you are self-paying and very quickly your first therapy appointment, your choice, please choose the EXPRESS method with a non-binding PRE-reservation. In this method, you simply reserve -as described below - your choice of dates BEFORE you have received the necessary medical regulation. Find with us your personal request appointments 10 days of Therapy from. This you can Non-BINDING, free of charge, and PROVISIONALLY reserve. Verbindlich werden diese Termine erst, NACHDEM Sie gemäß Schritt 2 Ihren Arzttermin hatten und dieser Ihnen auch tatsächliche eine entsprechende Verordung (das Rezept) ausgestellt hat. Werden weniger als 10 Termine vom Arzt verordnet, streichen wir die Überzähligen einfach, werden mehr als 10 Therapie-Termine verordnet, werden diese für unsere EXPRESS-Patienten einfach problemfrei hinzugebucht. The earlier you reserve, the more secure you will receive your personal appointments, even if you schedule your doctor's appointment later.
1. Pre-Booking Your Dates
2. Doctor's appointment with the regulation, the exact date number
3. Therapy times to the pre-booked EXPRESS dates
PLEASE NOTE:

There are only two ways:
Self-payers, classic, and Express dates, you can round-the-clock directly on this website through ACURADON (as described under a) to e) is described in book
or
Classic appointments you can to Hours (mon to Fri 10 am to 14 PM) on the CRUCENIA health centre book (see section 4)
You will have to choose one of the two booking partner, and can NOT any more switchbecause it would otherwise have to be paid double bookings. If you change the booked appointments, or cancel to cancel, you can do this at any time easily by telephone, in writing or by e-mail at ACURADON.
By the way, no matter what time of booking partner you choose, the Cost are identical for both.
Each therapy session lasts one hour and takes place throughout the year from Monday to Saturday at the following times. Because it is not associated with any physical stress, it can be viewed daily:
(Holiday arrangements, please ask separately)
Below you will find our THERAPY times
our CONSULTING hours below
Table 1: TREATMENT – times, and FLEX-dates

Time
Monday
Tuesday
Wednesday
Thursday
Friday
Saturday
9.30 bis 10.30
9:30: THERAPIE
10.00 am to 11.00 am
THERAPY
THERAPY
THERAPY
THERAPY
11:00: THERAPIE
11.30 bis 12.30
THERAPY
THERAPY
THERAPY
THERAPY
THERAPY
13.00 to 14.00
THERAPY
THERAPY
THERAPY
THERAPY
17.00
GUIDES*currently by appointment only
FLEXIBLE evening appointments required? You can use it without extra charge, our Service offer "FLEX-schedule". So that we can offer you the possibility to agree individually adapted to your needs, fully flexible evening appointments. You can completely agree freely between 17 and 20 at their personal request appointment (coming soon to other times). We will comply with your Wishes!
*Please note that FLEX-dates are subject to prior registration and individual consultation with our personal Service Manger possible.

Request appointments with FLEX-WARRANTY
You can talk directly with your personal Service Manager at: 0671-298-33-66 or mobile number: 0176-36-3047-36. Or send an eMail to: Info@acuradon.com with the keyword "FLEX-schedule"
So your entire request appointments can also be held for you free to choose you as a the first Day of therapy earliest appointment that is expected from today's date, at least one month in the future is.
Example: today Is the 23. May 2020, may 23 your FIRST Day of therapy at the EARLIEST of the. June 2020. The reason for this is that you have to go through before the first Day of therapy the medical examination and a separate appointment with the prescribing physician in Bad Kreuznach agreed must be.
You can select the ten request appointments easily on days and times that suit your personal needs best.
The therapy can take place every day, or with one to two days to take place. The total treatment should at the latest be within three weeks.
After Your The appointments you have selected have, you can use this provisionally and with no obligation to book with us. Share it with us by using one of the following ways:
a) Click the small blue "Chat Button" at the bottom right and you are immediately connected with us, or
b) Use our Contact form just click here or
b) Write a eMail to: info@acuradon.com, or
c) by Post to the address: ACURADON healing tunnel, 55543 Bad Kreuznach, Nachtigallenweg 3, or
d) call us to the normal opening Hours at our Landline number under 0671-298-33-66.
e) our select Mobile number: 0176 – 36 -3047 -36
f) Use SMS or WhatsApp with our mobile number: 0176 – 36 -3047 -36
g) Use our free personal Conference call via ZOOM (with and without Video): Just a short eMail to info@acuradon.com and we will send you the free dial-up data with your desire time.
e) soon will be, the entire reservation is also fully available online.

Please indicate for each of the 10 reservations are always required
Day of the week
Date
Time
so, for example: Monday, 21. October 2020, 10:00.
Please The name, address, telephone number, and eMail don't forget toso we preliminary reservation also can confirm.
And one more tip:
You should have your Arrival so plan that you arrive approximately 15 minutes prior to the start of therapy at the tunnel entrance. Please note: It is a walk of around 350 metres from the car Park through the Kurpark is required. A direct access with vehicles, only a few in the city in advance, especially to requesting the exception of cases. Each therapy session lasts for an hour. At the start of therapy is not on time, belated admission is technically possible to a limited extent. Since the therapy takes place at normal room temperature, no special physical effort, no Casing, and no One gives, and rejection are required, they can be enjoyed immediately after the end of Therapy immediately your other desired activities. Further details on the Arrival can be found HERE.
Doctor visit
Once you have provided us with your request appointments, arrange directly to your doctor's appointment, where we are of course happy to help. Since the radon therapy is not a "Wellness product", but a prescription therapy, need for treatment in the ACURADON healing a recipe awesome. That is, the therapy must prescribed by a doctor be.
We book, then, together with them from the us you have provided (and provisionally reserved for you) dates then binding the exact number of dates. The doctor should have registered on the regulation of arc is less than 10 sessions, will be deleted and the surplus (provisionally reserved dates), they should be prescribed additional appointments will be booked easily added. The recipe you need, e.g. to settle with your insurance company or your cost carrier, provided that it has granted a guarantee.
Since it is a so-called "site-bound cure" for legal reasons, currently only certain licensed Physicians in Bad Kreuznach be empowered. The list of these Doctors with years of experience and Expertise in radon therapy, you can find here under the heading Doctors directory. Sie können einfach direkt den Untersuchungstermin mit einer der vorgenannten Praxen vereinbaren. Dort erhalten Sie die notwendige ärztliche Verordnung (das Rezept) unkompliziert im Rahmen eines Untersuchungstermins. Eine direkte Überweisung von ihrem behandelnden (Haus-)Arzt ist leider nicht möglich, aber auch nicht notwendig. Gerne unterstützen wir Sie bei Terminvereinbarungen und beraten Sie ausführlich zu allen weiteren Fragen,
—> You are still unsure and need advice? Then you have the following options:
The Booking the individual Radon therapy hours, you can directly either through our (soon to be available) Online booking system HERE make. Or give us a call 0671 – 298-33-66 or send an eMail info@acuradon.com. Do you have questions? Use our wide range of round-the-clock contact ways: WhatsApp, Direct Chat, VIDEO conference, ZOOM, or the good old telephone. All ways here you will find:
Click here to read the frequently asked Questions and answers: click here
Tel: 0671-298-33-66, should you call outside of these Hours, simply leave a message and we'll get back guaranteed.

Instant Live Chat directly with our friendly and knowledgeable colleagues: you can now directly on the little blue speech bubble Click below on the right for instant Live Chat: We will reply immediately, we are 24 hours a day!
Mobile: 0176 –36-3047-36 and talk with your personal Service Advisor
Send a Whatsapp or SMS, we will reply immediately: 0176 – 36-3047-36
Online Meeting with ZOOM, Send an eMail and we will send you the free participant data.
email: info@acuradon.com
b) Besuchen Sie uns jeden Freitag um 17 Uhr zur kostenlosen Führung durch den Stollen, Details here
c) Kommen Sie direkt zum Büro am ACURADON Heilstollen (Directions here) opening Hours are as follows:
Every business day, Monday to Saturday open
of 10:00 until 16:00
Saturday until 14 PM
and by arrangement
d) Wenden Sie sich an das Crucenia Gesundheitszentrum (Einzelheiten siehe unten Ziffer 4)
First Therapy Session
The first therapy session can take place only AFTER the doctor's visit and the corresponding regulation. Without a prior visit to the doctor and without a prescription in the absence of therapy can be made. You were at the doctor and has prescribed a series of Therapy sessions can take place in the rule, the first therapy session already in the short term, according to this doctor's appointment. If it means for you is disproportionate effort to put the doctor's appointment, and the first therapy appointment on two different days, in such cases, the possibility to put both on the same day. If you need, please contact us in time darauf an. Der Arzt hat bei der Untersuchung mit Ihnen gemeinsam über die endgültige Anzahl der Termine entschieden und hat Ihnen Ihnen zwei Formulare ausgehändigt: Das ärztliche Rezept sowie den DIN A4 großen Verordnungsbogen (Verordnungsformular Radontherapie) mit Durchschlag. Wenn Sie als Selbstzahler bei ACURADON gebucht haben, müssen Sie zur ersten Sitzung unbedingt den Verordnungsbogen (also das große DIN A4 Formular) im Original mitbringen und abgeben. Ohne diese können wir Ihnen aus rechtlichen Gründen keinen Zutritt zum Heilstollen gewähren. Beim gesamten Buchungsprozess unterstützt Sie gerne das kompetente und freundliche ACURADON Consulting team. Details here
4) private payer or cash patient?
Please inform yourself about the Costs as a self-payer here. You can count on for 10 treatment sessions, with a cost of 498,70 Euro. If you want to take as a legally Insured (insured patient) the performance of a claim, ask your insurance company whether and to what extent this takes the cost. Book, in this case, only the Crucenia health center, as this is the only appropriate settlement agreement with health insurance maintains. The Crucenia health centre can be reached to its opening Hours (usually from 10.00 am to 14 PM) except on Saturdays at the following address:
Health and tourism for Bad Kreuznach GmbH
Kurhausstraße 22-24 · 55543 Bad Kreuznach
Tel. 0671 83 600-150
gesundheit@bad-kreuznach-tourist.de
There you can also other medical Spa treatments with their radon therapy combine or at the tourist information office for a place to stay to inquire.
5) accommodations
You want to a Located in Bad Kreuznach book?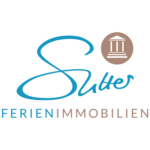 Mit unserer Kooperation der Ferienwohnungen von Sutter Ferien Immobilien erhalten Sie 5% Nachlass auf den Übernachtungspreis, eine Flasche Wein bei Ankunft und einen Gutschein für eine kostenfreie Weinprobe beim Weingut Desoi in Bad Kreuznach.
The Caravelle Hotel, as well as the Hotel Fürstenhof (both in walking distance of the ACURADON healing gallery is located) offer ACURADON patients attractive special terms and conditions. Talk to us if you are interested, please.
Or contact the Tourist information of the city of Bad Kreuznach in the Kurhaus street 22-24 (In the house of the guest – tourist information) that you have on the phone 0671 – 83-600-50 or by eMail at info@bad-kreuznach-tourist.de a consultant is available.