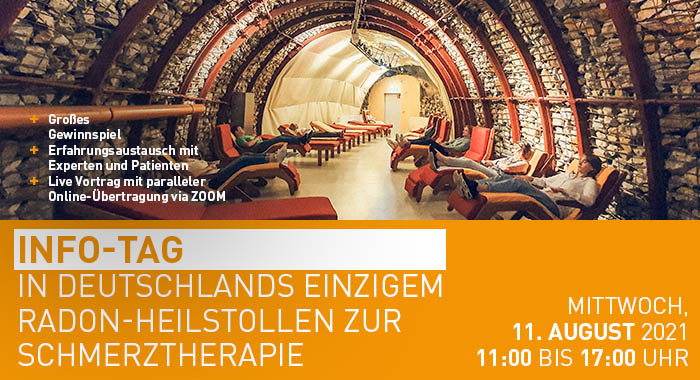 The ACURADON healing tunnel Bad Kreuznach, Germany invites you to the INFO-day on 11. August a. You can inform yourself between 11 and 17 at the spot, such as the ACURADON healing tunnel in rheumatic and other chronic diseases can help. We offer guided tours every hour on the hour for the full-year with 3-G detection (vaccinated, recover, tested).
There is also a large raffle, as well as the exchange of experience with patients and experts.
The event on Facebook, you can find here: https://www.facebook.com/events/131614165689975
We are looking forward to your visit in the middle of the Park, directly in the middle.
ACURADON healing tunnel Bad Kreuznach
Nachtigallenweg 3, 55543 Bad Kreuznach